07242023_Snyder_Knit_Starter_Bundle_Stack_Carousel_L1_FINAL_BB22 (1).jpg The Kayla Bundle - Slide 1
06202023_ADAMS_Natural_RibKnit_BedBlanket_PulledBack_Carousel_L1_FINAL (1).jpg The Kayla Bundle - Slide 2
Ribbed Knit Bed Blanket in Natural
06202023_ADAMS_Natural_RibKnit_Detail_Carousel_L1_v2_FINAL (3).jpg The Kayla Bundle - Slide 3
Ribbed Knit Bed Blanket in Natural
06202023_ADAMS_HeatheredOatmeal_RibKnit_BedBlanket_PulledBack_Carousel_L1_FINAL__1_.jpg The Kayla Bundle - Slide 4
Ribbed Knit Bed Blanket in Heathered Oatmeal
06202023_SNYDER_HeatheredOatmeal_RibKnit_Detail_Carousel_L1_0156_FINAL (2).jpg The Kayla Bundle - Slide 5
Ribbed Knit Bed Blanket in Heathered Oatmeal
06202023_ADAMS_HeatheredStone_RibKnit_BedBlanket_MidDistance_Carousel_L1_FINAL (1).jpg The Kayla Bundle - Slide 6
Ribbed Knit Bed Blanket in Heathered Stone
06202023_SNYDER_HeatheredStone_RibKnit_Detail_Carousel_L1_FINAL (3).jpg The Kayla Bundle - Slide 7
Ribbed Knit Bed Blanket in Heathered Stone
06202023_ADAMS_Mist_RibKnit_DecPillow_MidDistance_Carousel_L1_v1_FINAL (1).jpg The Kayla Bundle - Slide 8
Ribbed Knit Pillow Cover in Mist
06202023_ADAMS_Mist_RibKnit_DecPillow_Detail_Carousel_L1_FINAL (1).jpg The Kayla Bundle - Slide 9
Ribbed Knit Pillow Cover in Mist
07262021_WhiteOatmeal_DreamBed_FallCampaign_Profile_DavidLand_L1__030_carousel_FINAL (1) (4).jpg The Kayla Bundle - Slide 10
11292021_SetHQA_Q122Campaign_IconicWhites_Sensorial_Detail1_GentlHyers_L1_080_hero_alt_carousel_FINAL (3).jpg The Kayla Bundle - Slide 11
02232022_Set1_MATHIS_NaturalNeutralsCampaign_Warm_Hero_Profile_L1_0182-SELECT_carousel_FINAL__1_ (1).jpg The Kayla Bundle - Slide 12
Signature Sheet Set in Natural
03072022_Set1_ECKLUND_Natural_SignatureHemmed_SheetSet_Lighting2_FabricDetail_L1_1_carousel_FINAL (2).jpg The Kayla Bundle - Slide 13
Signature Sheet Set in Natural
05302023_HARMON_Sand_SignatureHemmed_SheetSet_PulledBack_Carousel_L1_7838_FINAL (1).jpg The Kayla Bundle - Slide 14
Signature Sheet Set in Sand
05302023_HARMON_Sand_SignatureHemmed_SheetSet_CornerDetail_Carousel_L1_8269_FINAL (1).jpg The Kayla Bundle - Slide 15
Signature Sheet Set in Sand
07112022__Set3_Sept+Oct_Harmon_WarmSignature_Pulledback_profile_horizontal_01A_90_FINAL.jpg The Kayla Bundle - Slide 16
Signature Sheet Set in Oak
07252022_Set3+4_HARMON_Oak_SignatureHemmed_SheetSet_FabricDetail_Carousel_L1_24_FINAL (1).jpg The Kayla Bundle - Slide 17
Signature Sheet Set in Oak
01182022_Set1+Set3_Mist_SignatureHemmed_SheetSet_MidDistance_Carousel_AlphaSmoot_L1_0270_FINAL (1).jpg The Kayla Bundle - Slide 18
Signature Sheet Set in Mist
02132023_ADAMS_Mist_SignatureHemmed_DuvetSet_FabricDetail_Carousel_L1_v3_FINAL (1).jpg The Kayla Bundle - Slide 19
Signature Sheet Set in Mist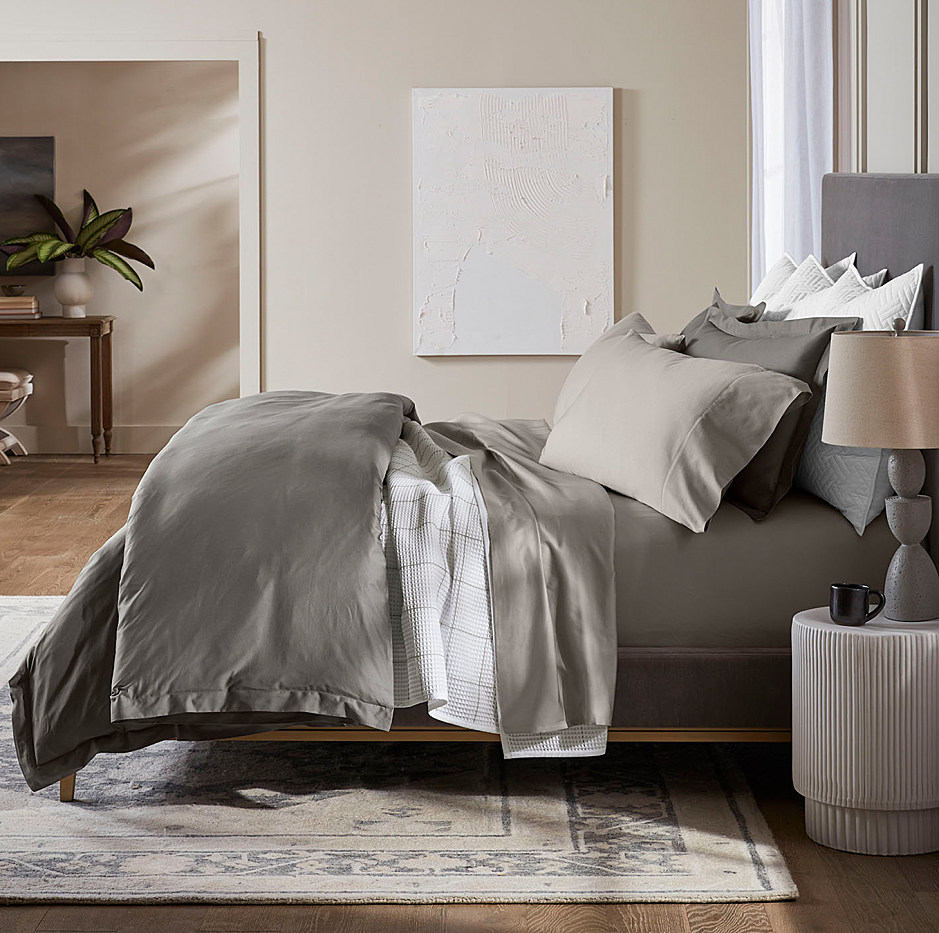 04182022_Set1_Set3_WASS_Pewter_SignatureHemmed_SheetSet_MidDistance_Carousel_L1_022_FINAL (2).jpg The Kayla Bundle - Slide 20
Signature Sheet Set in Pewter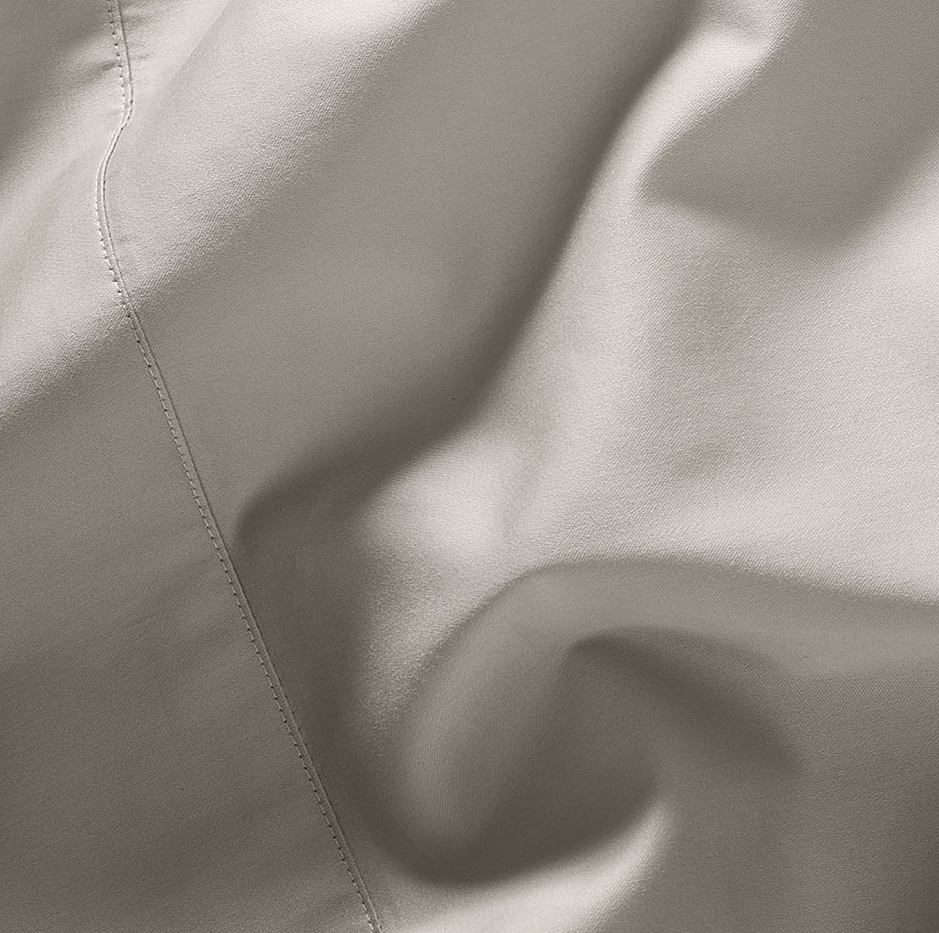 04182022_Set1_Set3_WASS_Pewter_SignatureHemmed_SheetSet_FabricDetail_Carousel_L1_031_FINAL__1_.jpg The Kayla Bundle - Slide 21
Signature Sheet Set in Pewter
04182022_Set1+Set3_WASS_Stone_SignatureHemmed_SheetSet_PulledBack_Carousel_L1_033_FINAL.jpg The Kayla Bundle - Slide 22
Signature Sheet Set in Stone
10072021_StoneSignatureHemmed_FlatSheet_FabricDetail_Overhead_GregReid_P1_SHOT5_FINAL__2_.jpg The Kayla Bundle - Slide 23
Signature Sheet Set in Stone
01102022_Set1_Sky_SignatureHemmed_SheetSet_MidDistance_Carousel_JulianWass_L1_030_FINAL.jpg The Kayla Bundle - Slide 24
Signature Sheet Set in Sky
11012022_Q12023_CAMPAIGN_HARMON_White_Signature_HeroBed_1_BeddingDetail_L1_1478_FINAL.jpg The Kayla Bundle - Slide 25
Signature Sheet Set in Sky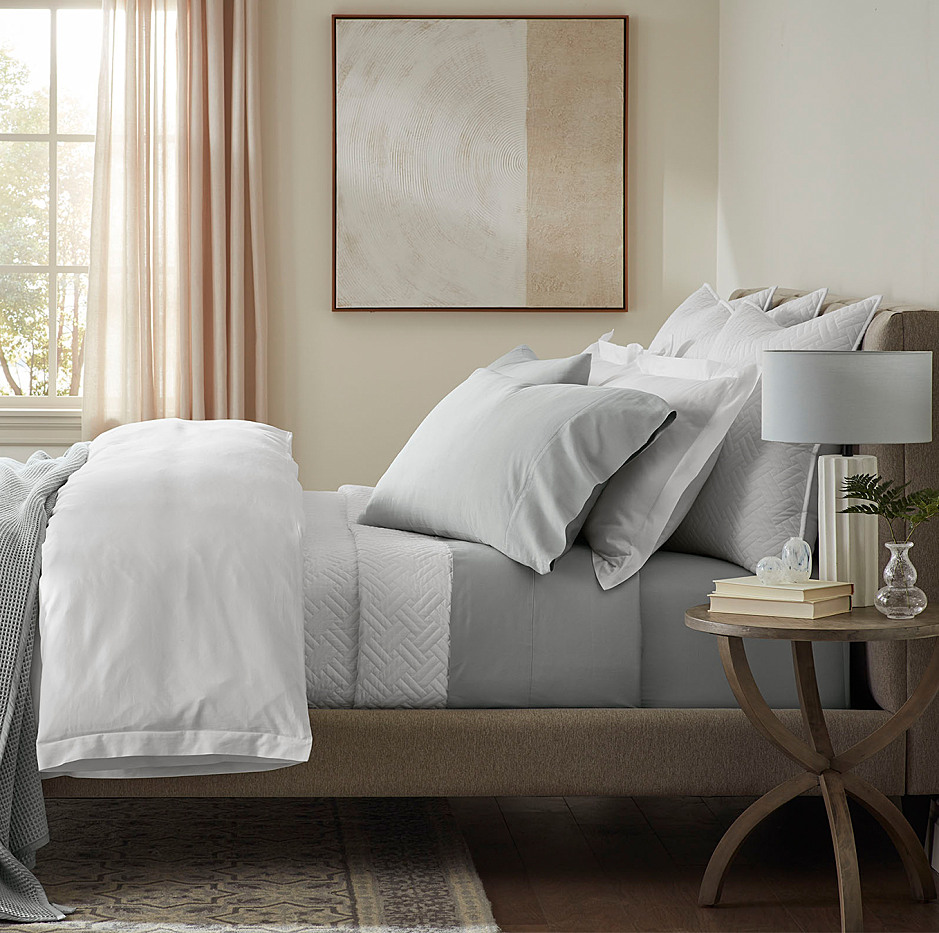 04182022_Set1_Set3_WASS_Shore_SignatureHemmed_SheetSet_MidDistance_Carousel_L1_025_FINAL (1).jpg The Kayla Bundle - Slide 26
Signature Sheet Set in Shore
04182022_Set1_Set3_WASS_Shore_SignatureHemmed_SheetSet_FabricDetail_Carousel_L1_016_FINAL (1).jpg The Kayla Bundle - Slide 27
Signature Sheet Set in Shore
04182022_Set1_Set3_WASS_Mineral_SignatureHemmed_SheetSet_MidDistance_Carousel_L1_032_FINAL (1).jpg The Kayla Bundle - Slide 28
Signature Sheet Set in Mineral
04182022_Set1_Set3_WASS_Mineral_SignatureHemmed_SheetSet_FabricDetail_Carousel_L1_005_FINAL__1_.jpg The Kayla Bundle - Slide 29
Signature Sheet Set in Mineral
01092023_HARMON_Sage_SignatureHemmed_SheetSet_PulledBack_Carousel_L1_0062_FINAL.jpg The Kayla Bundle - Slide 30
Signature Sheet Set in Sage
01092023_HARMON_Sage_SignatureHemmed_SheetSet_FabricDetail_Carousel_L1_0232_FINAL (1).jpg The Kayla Bundle - Slide 31
Signature Sheet Set in Sage
05092022_Set1_HARMON_JulyAugustCampaign_SpruceBed_Angle_L1_V2_121_BALSAM_FINAL.jpg The Kayla Bundle - Slide 32
Signature Sheet Set in Balsam
05092022_Set1_HARMON_JulyAugustCampaign_SpruceBed_Sheeting_Detail_L1_CollectionPage_BALSAM_FINAL__2_.jpg The Kayla Bundle - Slide 33
Signature Sheet Set in Balsam
The Kayla Bundle
$613 - $756 (Up to $796 Value)
Save 5% with our curated bundles—each piece customized by you
Your bundle
$613 - $756 (Up to $796 Value)
What makes this bundle different?
Give your bed a soft and sumptuous update with this 4-piece set, which brings together our textured knit essentials and our iconic sheets that get softer with every wash. Each piece is made with the highest quality long-staple threads, so you can get your best sleep in the finest 100% organic cotton on earth.
What Makes Our Thread Quality Unmatched?
We don't rely on thread count to determine quality. Thread count is simply a measurement of threads per square inch of fabric. We invest in thread quality by using the finest organic materials, weaving our threads with the utmost care, and finishing our threads without harsh chemicals.
The Finest 100% Organic Cotton on Earth.
We preserve the purity of our long-staple, 100% organic cotton by choosing not to use any harmful pesticides, GMOs or toxins like formaldehyde in the making of our products. It's better for you and the planet.
Soft & Sumptuous Bedding Essentials.
Each piece of this bundle is made for an exceptionally cozy yet breathable feel. The dimensional Ribbed Knit Bed Blanket offers a textured softness and mid-weight design, while our Signature sheets are made with our unique four-over-one-under weave, which is specially formulated to get softer with every wash.