Flannel Plaid Pillowcase Set
Smoothness

Temperature
Smoothness

Details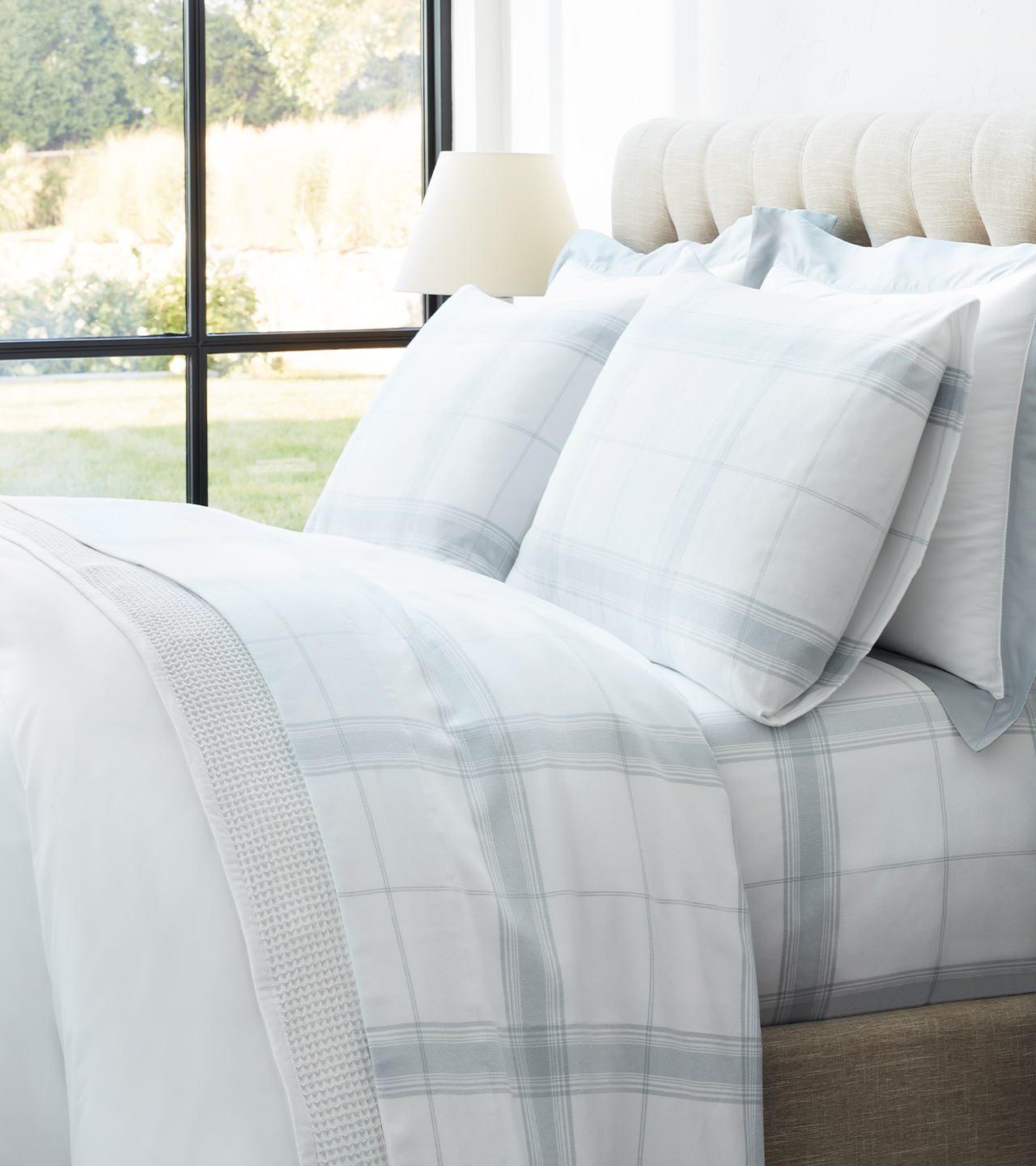 Read 16 Reviews
Flannel Plaid Pillowcase Set
Very well made from top
Very well made from top quality fabric. Very soft, pretty and they wash beautifully.
Better than I could have imagined!
I purchased a king size down pillow from B&B and needed a couple of pillow cases -- but since it's winter, I didn't want a cold pillow to lay my head on. So I ordered this pair of flannel king size pillow cases. The fabric is lucious -- I've washed them several times already....and warm on my face. The pattern is very subtle and elegant. And the pillow case is big enough and has a fold over flap to keep the pillow securely inside even with a busy sleeper like myself. I love them.
Cozy
The flannel sheets are so warm and cozy. The texture is soft and nurturing to the skin. Only a light blanket is needed on top of the sheet to stay toasty warm. I am very happy with my purchase. They are expensive and I treated myself as I am worth every penny I spent!!
Best sheets and cases ever
Best sheets and cases ever