10122023_Snyder_Luxe_Gift_Bundle_Stack_RESHOOT_Ribbon_Carousel 7_FINAL_BB22.jpg Luxe Gift Bundle - Slide 1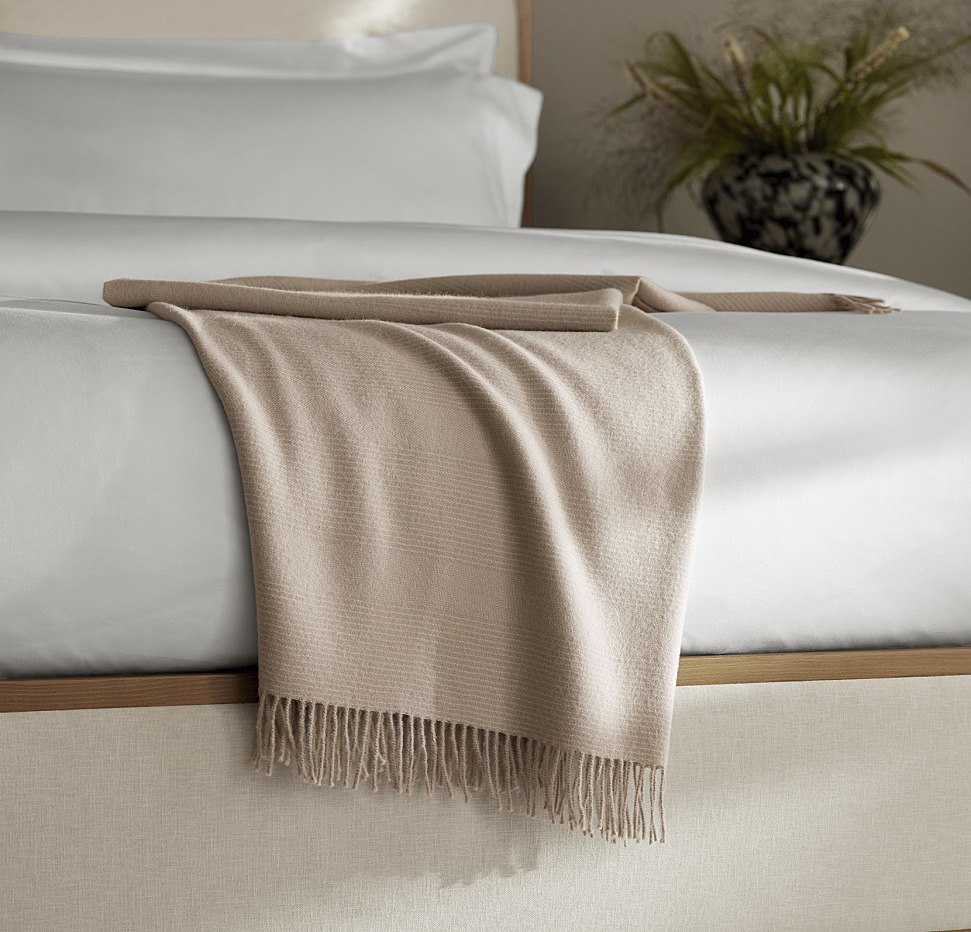 09112023_ADAMS_OakNatural_FineLines_Alpaca_ThrowBlanket_MidDistance_Carousel_L1_v1_FINAL (1).jpg Luxe Gift Bundle - Slide 2
Reserve Fine Line Throw in Oak/Natural
09112023_ADAMS_OakNatural_FineLines_Alpaca_ThrowBlanket_FabricDetail_Carousel_L1_FINAL (1).jpg Luxe Gift Bundle - Slide 3
Reserve Fine Line Throw in Oak/Natural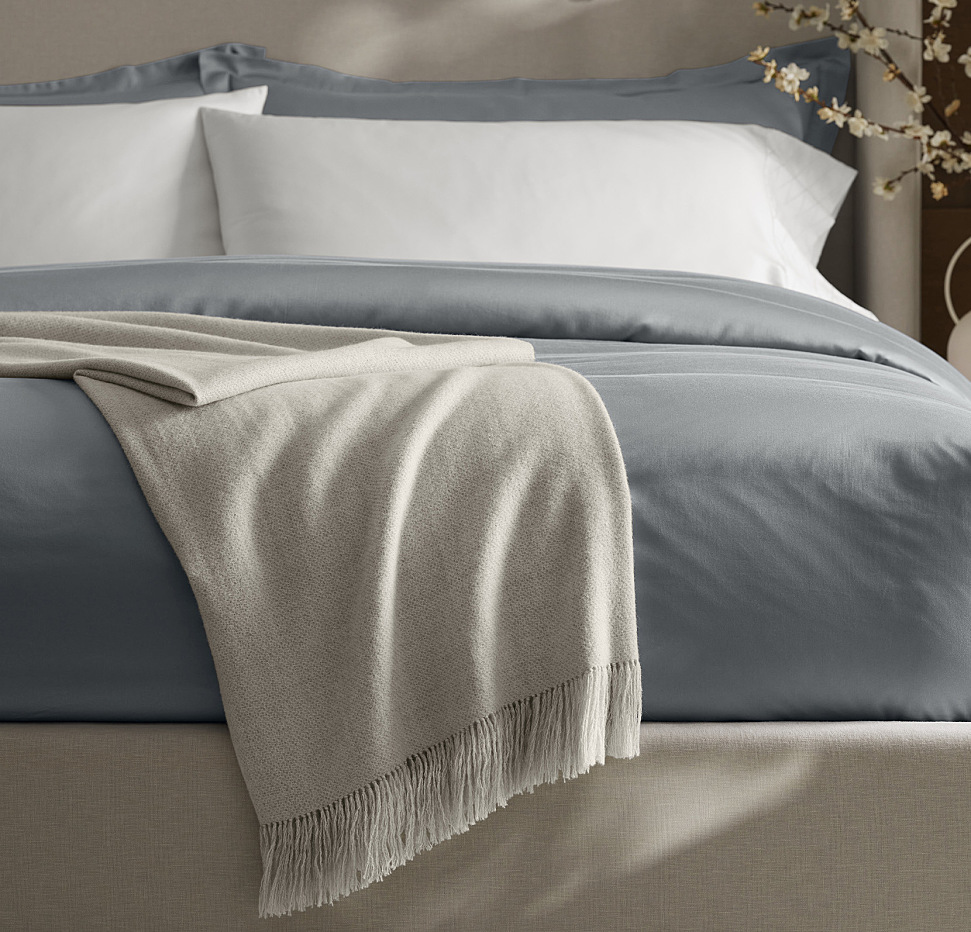 07102023_ADAMS_IvoryPewter_PinCheck_ThrowBlanket_MidDistance_Carousel_L1_FINAL (1).jpg Luxe Gift Bundle - Slide 4
Reserve Alpaca Pin Check Throw in Ivory/Pewter
07102023_ADAMS_Ivory_PinCheck_ThrowBlanket_Detail_Carousel_L1_v1_FINAL (1).jpg Luxe Gift Bundle - Slide 5
Reserve Alpaca Pin Check in Throw Ivory/Pewter
07102023_ADAMS_SkyShore_PinCheck_ThrowBlanket_PulledBack_Carousel_L1_FINAL (1).jpg Luxe Gift Bundle - Slide 6
Reserve Alpaca Pin Check Throw in Sky/Shore
07102023_ADAMS_SkyShore_PinCheck_ThrowBlanket_Detail_Carousel_L1_v2_FINAL (1).jpg Luxe Gift Bundle - Slide 7
Reserve Alpaca Pin Check Throw in Sky/Shore
06142022_Set2+Set4_VANG_ReserveCampaign_CraftProcess_Alpaca_Detail_L1_0168_FINAL.jpg Luxe Gift Bundle - Slide 8
Reserve Alpaca Lattice Throw in Oak/Ivory
06142022_Set5_Harmon_Reserve_OakIvory_Lattice_Alpaca_ThrowBlanket_Detail_L1_053_FINAL (1).jpg Luxe Gift Bundle - Slide 9
Reserve Alpaca Lattice Throw in Oak/Ivory
06142022_Set2+Set4_VANG_ReserveCampaign_Pewter_HeroBed_Profile_L1_0484_FINAL.jpg Luxe Gift Bundle - Slide 10
Reserve Alpaca Lattice Throw in Stone/Pewter
06142022_Set5_Harmon_Reserve_StonePewter_Lattice_Alpaca_ThrowBlanket_Detail_L1_FINAL (1).jpg Luxe Gift Bundle - Slide 11
Reserve Alpaca Lattice Throw in Stone/Pewter
09112023_ADAMS_Oak_Alpaca_Waffle_ThrowBlanket_MidDistance_Carousel_L1_FINAL (1).jpg Luxe Gift Bundle - Slide 12
Reserve Alpaca Waffle Throw in Oak
09112023_ADAMS_Oak_Alpaca_Waffle_ThrowBlanket_Detail_Carousel_L1_v2_FINAL (1).jpg Luxe Gift Bundle - Slide 13
Reserve Alpaca Waffle Throw in Oak
02152023_LOVECRAFT_White_Signature_LongSleeve_Pants_OnTalent_Carousel_L1_0308_FINAL.jpg Luxe Gift Bundle - Slide 14
Model is 5'8" and wearing a size S
02152023_LOVECRAFT_White_Signature_LongSleeve_Pants_OnTalent_Carousel_L1_0256_FINAL.jpg Luxe Gift Bundle - Slide 15
Model is 5'8" and wearing a size S
02152023_LOVECRAFT_Pewter_Signature_LongSleeve_Pants_OnTalent_Carousel_L1_0774_FINAL.jpg Luxe Gift Bundle - Slide 16
Model is 5'10" and wearing a size M
02152023_LOVECRAFT_Pewter_Signature_LongSleeve_Pants_OnTalent_Carousel_L1_0643_FINAL.jpg Luxe Gift Bundle - Slide 17
Model is 5'10" and wearing a size M
02152023_LOVECRAFT_Sky_Signature_LongSleeve_Pants_OnTalent_Carousel_L1_0751_FINAL (1).jpg Luxe Gift Bundle - Slide 18
Model is 5'10" and wearing a size XXL
02152023_LOVECRAFT_Sky_Signature_LongSleeve_Pants_OnTalent_Carousel_L1_0427_FINAL (1).jpg Luxe Gift Bundle - Slide 19
06142022_Set1+3_Wass_Reserve_White_SheetSet_MidDistance_Carousel_L1_059_FINAL.jpg Luxe Gift Bundle - Slide 20
06142022_Set1+3_Wass_Reserve_White_SheetSet_Pillowcase_Detail_Carousel_L1_012_FINAL.jpg Luxe Gift Bundle - Slide 21
06142022_Set1+3_Wass_Reserve_Ivory_Lattice_SheetSet_MidDistance_Carousel_L1_V2_261_FINAL.jpg Luxe Gift Bundle - Slide 22
Reserve Pillowcase Set in Ivory
06142022_Set1+3_Wass_Reserve_Ivory_SheetSet_Pillowcase_Detail_Carousel_L1_003_FINAL.jpg Luxe Gift Bundle - Slide 23
Reserve Pillowcase Set in Ivory
06142022_Set2+Set4_VANG_ReserveCampaign_Ivory_HeroBed_Pillow_Details_VersionB_L1_0061_FINAL-1.jpg Luxe Gift Bundle - Slide 24
Reserve Pillowcase Set in Oak
06142022_Set2+Set4_VANG_ReserveCampaign_Ivory_HeroBed_Pillow_Details_VersionA_L1_0033_FINAL-1.jpg Luxe Gift Bundle - Slide 25
Reserve Pillowcase Set in Oak
210315_White_Reserve_SheetSet_Carousel_MidDistance_David_Land_L1_V3_SHIFTEDTOTWIG_FINAL (1).jpg Luxe Gift Bundle - Slide 26
Reserve Pillowcase Set in Twig
06142022_Set2+Set4_VANG_ReserveCampaign_CraftProcess_Layer_Detail_V2_L1_0034_FINAL.jpg Luxe Gift Bundle - Slide 27
Reserve Pillowcase Set in Pewter
06142022_Set2+Set4_VANG_ReserveCampaign_Pewter_HeroBed_Layer_Details_L1_0499_FINAL (1).jpg Luxe Gift Bundle - Slide 28
Reserve Pillowcase Set in Pewter
V3_FINAL.jpg Luxe Gift Bundle - Slide 29
Reserve Pillowcase Set in Stone
SET4147_FINAL.jpg Luxe Gift Bundle - Slide 30
Reserve Pillowcase Set in Stone
04042023_Harmon_Sky_Reserve_SheetSet_PulledBack_Carousel_L1_2548_FINAL (4).jpg Luxe Gift Bundle - Slide 31
Reserve Pillowcase Set in Sky
04042023_Harmon_Sky_Reserve_SheetSet_PillowcaseDetail_Carousel_L1_2822_FINAL (4).jpg Luxe Gift Bundle - Slide 32
Reserve Pillowcase Set in Sky
07102023_ADAMS_Bluestone_Reserve_SheetSet_MidDistance_Carousel_L1_FINAL (2).jpg Luxe Gift Bundle - Slide 33
Reserve Pillowcase Set in Bluestone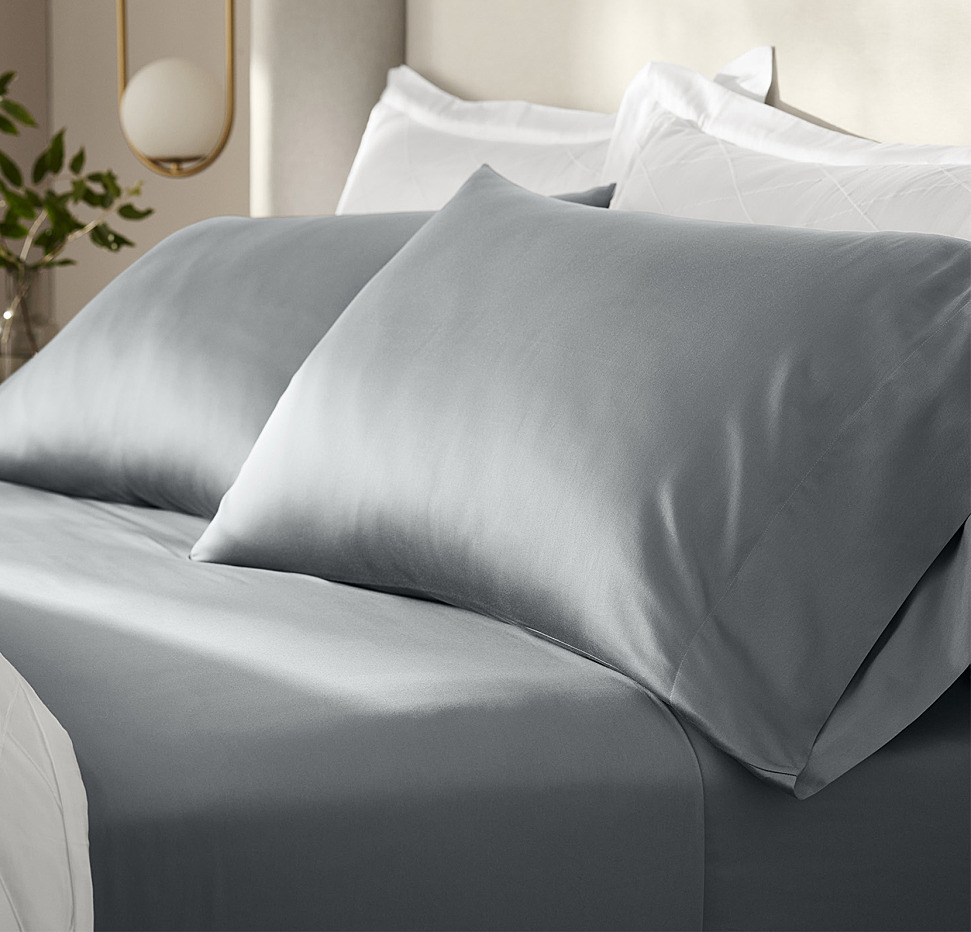 07102023_ADAMS_Bluestone_Reserve_SheetSet_Pillowcase_Carousel_L1_FINAL (2).jpg Luxe Gift Bundle - Slide 34
Reserve Pillowcase Set in Bluestone
Luxe Gift Bundle
$557 - $709 (Up to $747 Value)
Save 5% with our curated bundles—each piece customized by you
1. Choose your Reserve Alpaca Throw Blanket
2. Choose Your Signature Long Sleeve & Pants Pajama Set
3. Choose your Reserve Pillowcase Set
Your bundle
$557 - $709 (Up to $747 Value)
What makes this bundle different?
Treat your loved one to the most decadent experience with this 3-piece gift bundle, curated with our most luxurious pieces. From the buttery soft sleepwear set to the exceptionally lavish Reserve bedding, each element of this bundle is made with the rarest, highest quality materials, all so they can sleep better at night.
The Reserve Collection, Only At Boll & Branch.
Our Reserve fabric is made with the longest-staple 100% organic cotton threads on earth, which are prized for unparalleled softness. This cotton is so rare, it accounts for only 0.04% of the world's cotton, and these finest threads create a beautifully drapey, silky, fabric that's softer than anything else you've ever felt.
Made Of Exceptional, Traceable "Baby" Alpaca Wool.
We work directly with the farmers to ensure humane treatment of every alpaca. Each animal is raised with one acre of land allocated to it. Because we hold such high standards of treatment and traceability, there is very little of this fiber available. As a result, we're only able to make this throw blanket in small batches.
A Level Of Softness You've Never Experienced.
We took our iconic Signature fabric, made with the finest long-staple 100% organic cotton threads, and made it even softer with the added step of our Luxury Soft-Wash—a unique process that uses natural enzymes to relax the fibers, enhancing the fabric's already-soft hand-feel. The end result: the softest, full-coverage fabric that gently drapes over the body.