Signature Embroidered Duvet Set
Uncompromising Quality

Softness
Details

Just-So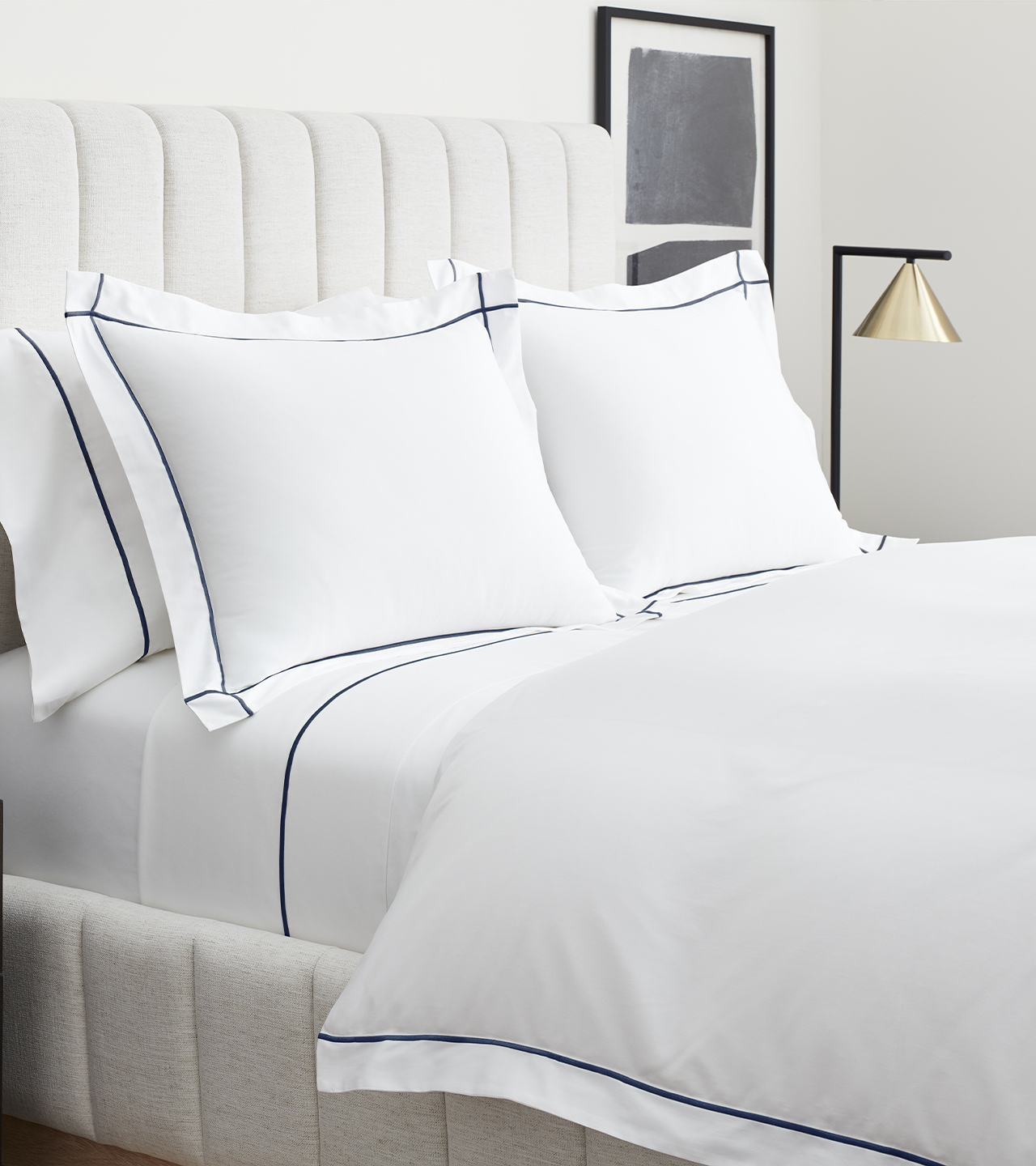 Read 25 Reviews
Signature Embroidered Duvet Set
I like them — but just as good as Macy&amp#x27;s, not all the same material
I bought 2 full sets of sheets, duvets, and extra King pillow covers. I bought the Signature Eyelet set and the Signature Embroidered set — both in all white for my Queen bed. Everything is great and nice quality. I sleep with a 20 lb. weighted comforter and was super excited to find the tie-ins within the duvet cover which hold the blanket securely in place. My husband and I both love how everything looks. That being said, all the pieces are not the same material or softness. The Standard pillow cases are substantially softer than the King pillow cases — and the sheets are not as nice (or soft) as the duvet material. I wasn't really pleased to see everything wasn't the same material. C'mon. Lastly, to hold me over as I waited for the order, I quickly grabbed sheets at my local Macy's for $80. I chose one of their private label brands based on which felt the softest at the store — and guess what, they're just as nice as the Boll & Branch ones. They're not organic and are made in China — but they feel *identical*. So much so, that when we sort the laundry — we can't ever figure out which are which. That being said, these sheets are great — but definitely not the best in the universe. Lol. And boy do they come in a lot of boxes. I wrote an email to Costumer Service to find a more ecological solution.
Looks gorgeous on my bed!
Looks gorgeous on my bed! Love it
Beautiful look! Great quality!
Beautiful look! Great quality!